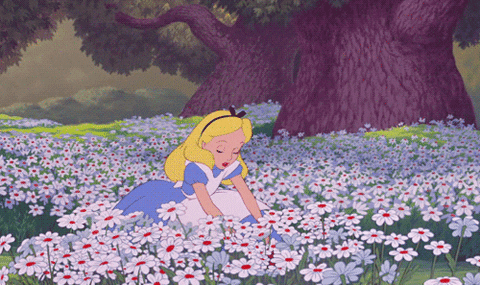 Happy April, everyone!
I hope that the past month was good to all of you, and that this one is just as good or even better!
I have several updates to discuss, so let's get to it!
Book Reviews:
If you missed last month's book reviews, here they are linked below!
I also realize that I completely forgot to share the book reviews I posted back in February during last month's writing update. Here they are below:
New book reviews will continue to be posted biweekly on Tuesdays!
Original Fiction + Poetry:
I recently had my murder mystery novel "Winner Takes All," on sale during Smashwords' Read An Ebook Week event from March 5th-11th! Thank you to everyone who supported me during this time!
As for the book's sequel, "An Engagement To Die For," I made much more progress with getting edits done. I'm hoping to finalize those by the end of the month.
Meanwhile, I'm still submitting poetry and short stories to lit mags! If there are any new publications, I'll let all of you know through this site!
I'm also drafting other novels…but I won't be discussing too many details about those for a little while.
Fanfiction:
Chapters 12, 13, 14, and 15 of my Super Smash Bros./The Last Story crossover fanfic, "Super Smash Bros: The Next Story," will be posted during this month! Expect each new chapter to be posted every Monday this month.
As you might have noticed, I posted a few surprise fanfics such as "The Duchy Of Eternia Plays Among Us," last month. I know I usually stick to a strict schedule of posting, but this was not always the case. In the past, when I first started writing and posting fanfics, I posted more frequently and spontaneously. There would even be times when I posted several fanfics in one day or several oneshots in a week!  Of course, this is not productive for keeping a backlog of fanfics to post.  I restricted myself to only posting one chapter and/or oneshot every week in recent years.
However, I do miss the fun that comes with spontaneous fanfic posting. It's hard to restrain myself from immediately wanting to share the fanfic as soon as it's ready for posting. As a compromise, I've decided that if I want to post something, I might just go ahead and post it! I'll still keep a steady schedule of fanfic updates (and a small backlog of emergency fanfics) so you always have something to read almost every week from me. But you can now expect some surprises to appear every now and then!
Returning To Camp NaNoWriMo!
If you don't know what Camp NaNoWriMo is, you can check out more info here about the event. I also wrote several posts about my past experiences participating in it, so you can read those as well! I've also participated in the normal NaNoWriMo events, which you can read about here and here.
However, this Camp NaNoWriMo will be very different than the past ones I've participated in. Why?
Because I don't have one set project.
Normally, most NaNoWriMo and Camp NaNoWriMo events encourage you to write one new project or finish a single project. However, I have so many projects (as noted in the above few sections!) that it makes no sense for me to start any new ones. Working on one project alone would also make me finish it way too early, which is what happened back in 2021. Instead, I want to use April as a time to buckle down and completely focus on getting pieces fully drafted and written.
Unfortunately, the current NaNoWriMo site has no way to track time and/or pages edited— just word counts. However, it does have a nifty chart on the site breaking down equivalent measurements for how much time you spend on a project, how many pages written instead of words, and so on. Because of this, I will be using a mix of Time and Page Goal measurements for measuring the "word count goal" this Camp NaNoWriMo, which you can learn about more here. This strategy makes the best sense for me since I'm working on multiple projects at once during this time. I don't know how this will go, but I hope that it leads to me producing a lot of creative works!
Those are all the updates I have for this month! Thank you for supporting my work so far. It means a lot to me, and I hope all of you enjoy reading my works!
---
If you like this post, please share it with your fellow writers and readers! Also, feel free to follow my site and/or like my Bookbub, Facebook Page, Twitter, and Tumblr for more reader/writer posts, fanfics, book reviews, and other updates!