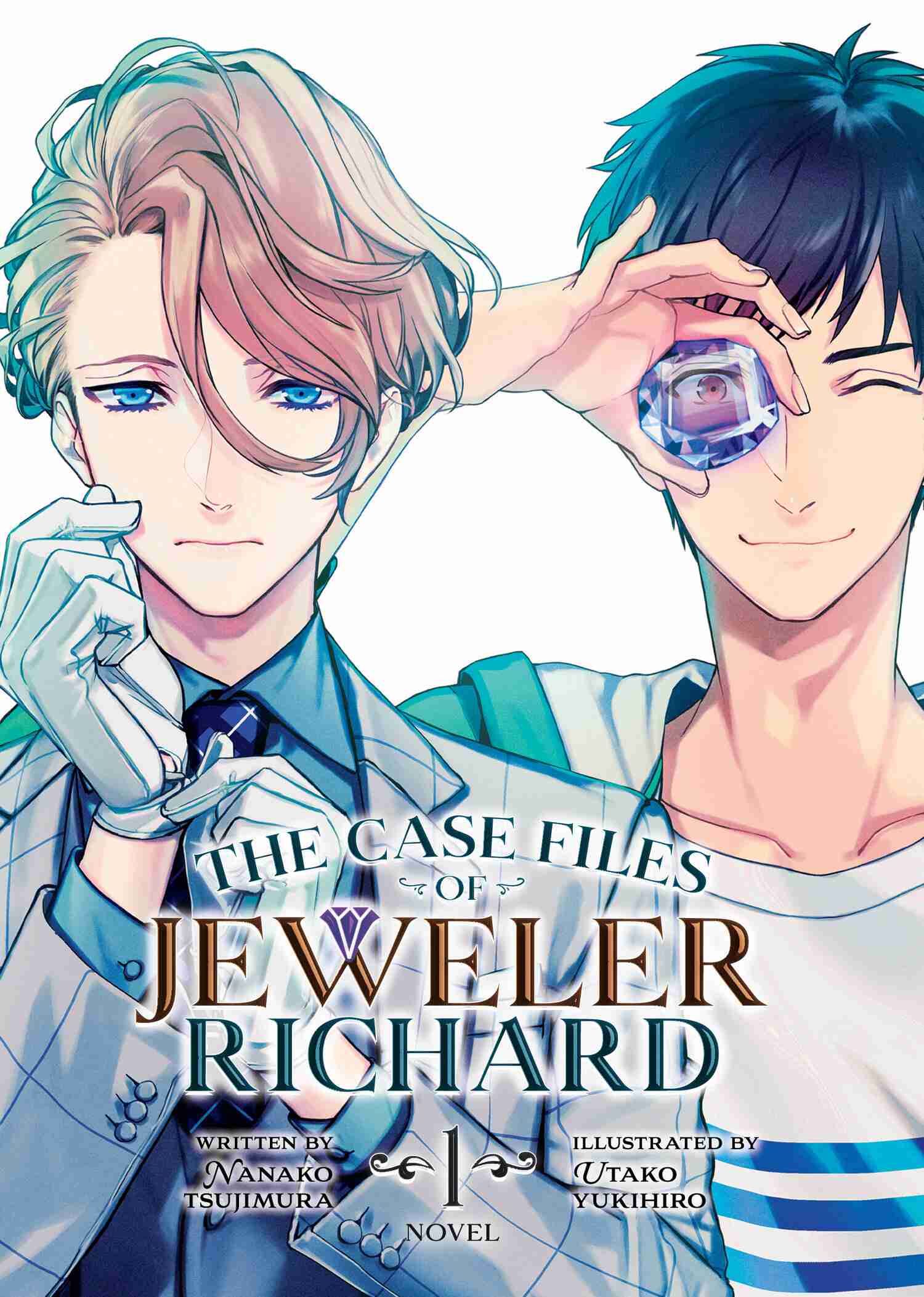 Happy March, everyone! I hope that the previous month was great and that this one is just as good or better!
I'm back with another book review, and this time I'm reviewing "The Case Files Of Jeweler Richard, Vol. 1" by Nanako Tsujimura! I've heard good things about this series, so I thought I'd pick it up and try it out. The fact that it's a mystery series also piqued my interest, since I read and reviewed many mysteries before (and I also self-published one last year!). Here's a quick summary so we know what it's about:
"When Seigi Nakata rescued a handsome young jewelry appraiser from a group of drunken assailants, he got more than he bargained for! The appraiser is Richard Ranasinghe de Vulpian, a brilliant and mysterious British jewelry expert. Seigi hires him to appraise a family heirloom…and that is just the beginning. Together, they unlock the secret messages hidden in the hearts of precious stones-and those who possess them."
Plot Development: 3 out of 5 stars
This book was marketed to me as a high-profile jewelry theft types of mystery series that the main characters had to constantly solve. If anyone (including me) came into reading this book with that expectation, you will be sorely disappointed. Yes, the characters do occasionally look for missing jewelry or discover jewelry that was stolen. But it's nowhere close to tracking down jewelry thieves or stopping massive jewelry heists. Instead, the overall setting and vibes of this story are more like pursuing several personal mysteries. There is nothing super flashy, and there's no main antagonist to hunt down, but still full of some good twists and turns.
The main story of this book is Richard and Seigi's developing bond with each other. The bond is explored not just as boss and employee as they start working together at Richard's jewelry shop, but also a friendship of sorts. Each individual chapter covers a different jewelry-related mystery. The first chapter of the book covers how Richard and Seigi started working together and gives some great context on Seigi's backstory. It was the most entertaining chapter of the book. The most tragic one is the second chapter, but in a good way. Without giving away major spoilers, I enjoyed reading how this book dealt with internalized homophobia with its characters. This chapter discussed the issue without dancing around it.
Character Development: 3.5 out of 5 stars
I enjoyed reading Richard and Seigi's bond with each other, following their first meeting onward. It was great to see them figure out how to really work properly with each other and learn from each other.
Unfortunately, most of the other characters lacked development. There is one character that Seigi has a crush on, but it's hard to know much about her outside of Seigi crushing on her. There are only two other things we really know about her. First is that she's his classmate. The other is that she also studies gemstones and such so she can give him educational context on jewelry-related things. Granted, this is only the first book. But seeing as she's the most-appearing secondary character, I expect to see more development put into her character for future books.
Overall, I'm rating this book 3 out of 5 stars!
If you enjoy reading more personal mysteries with the embellishment of gems and jewelry, this might be the book for you!
---
If you like this post, please share it with your fellow writers and readers! Also, feel free to follow my site and/or like my Bookbub, Facebook Page, Twitter, and Tumblr for more reader/writer posts, fanfics, book reviews, and other updates!