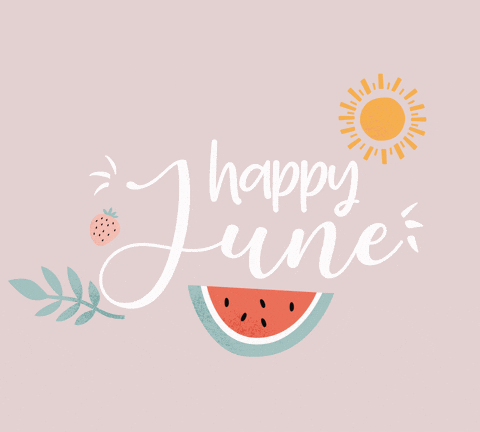 Happy June, everyone!
I hope that the past month was good to all of you, and that this one is just as good or even better!
I have several updates to discuss, so let's get to it!
Social Media Update:
The plugin I was using to autoshare blog posts recently lost access to Twitter API (application programming interface), so none of my blog posts are being autoshared to Twitter at the same time as other socials (Facebook and Tumblr). If you want to make sure you don't miss any new posts of mine, I highly recommend you check out those other two socials. I'll try to also find a new plugin for the site that works for sharing automatically to Twitter as well in the meantime!
I also will post about my book reviews and such in my newsletter, which you can also sign up for, so you won't miss posts that way. Thanks for your understanding and support! 
I also recently updated my Goodreads page! Yes, I have a Goodreads page for those that don't know. I don't update it super-often compared to this main site, but I felt that it was about time for an update- especially with a new book on the way!
Newsletters On The Way!
Thank you to everyone who subscribed to my newsletter last month! It's been really fun preparing these for all of you to read, and I look forward to continue writing them. 
Newsletters, as usual, are sent on the second and fourth Tuesdays of each month.
This means that the next ones are coming on June 13th and June 27th! 
There will also be a bonus newsletter coming up on June 20th. Why? Well…
My amateur sleuth murder mystery novel, "Engagement To Die For," will be released on June 20th, 2023! 
I'm happy to FINALLY and officially announce that "Engagement To Die For" will be released on June 20th, 2023! I originally wanted to release this back in May, but I had to push it back by about a month to finalize preparations for the release. 
Here's a quick blurb so you know what it's about:
"After everything Aubri went through at the resort, the last thing Aubri needs is more drama. However, meeting her previously-unknown twin sister for the first time, and attending her mother's engagement party, results in yet another murder.
Due to the remote area of this crime, the police won't be able to make it for a few days. Aubri realizes that she, along with her friends and her sister, must take up the mantle themselves to solve the case or risk being new victims again."
Pre-orders will be publicly available starting on June 14th. Preorders will also be available a day early for those subscribed to my newsletter (June 13th)! Subscribers will also be able to access a free sample of "Engagement To Die For" by the time preorders are made available as well! Thanks in advance for your support!
Book Reviews:
If you missed last month's book reviews, here they are linked below!
New book reviews will be posted on June 6th and June 27th this month. There will be no book reviews posted during the week of June 13th. This is because preorders for "Engagement To Die For" will be available by that week and my focus will be on promoting its release. After that, I hope to go back to the regular every-two-weeks schedule for posting book reviews in July!
Other Original Fiction + Poetry:
I used most of May to finalize preparations for "Engagement To Die For." Because of this, I didn't work too much on too many larger projects, and focused my energy on writing smaller works. This includes drafting and revising new short stories and poetry. 
As for "Sadie's Search For The Missing Necklace," I mentioned in my May 2023 update that I tried pitching the book to a publisher, but it was rejected. I haven't really touched it much since due to my focus on "Engagement To Die For." However, I do plan to look into another traditional publisher to pitch this book to afterward.
Meanwhile, I'm still submitting poetry and short stories to lit mags! If there are any new publications, I'll let all of you know through this site!
Fanfiction: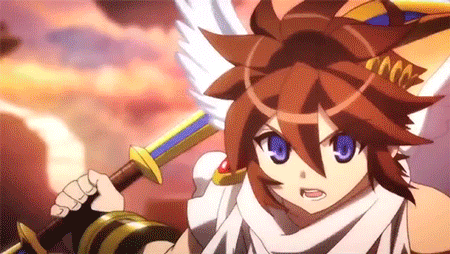 I just finished posting every chapter of my Super Smash Bros./The Last Story crossover fanfic, "Super Smash Bros: The Next Story,"  last month! Thank you to everyone who enjoyed reading "Super Smash Bros: The Next Story." I had a really fun time writing for this one. 
Now, onto some harder news: At around mid-May, I found out that artificial intelligence (AI for short) was being trained on fanfics posted on Archive Of Our Own. Even worse is that Archive Of Our Own's Head of the Legal Department endorsed AI learning off these fanfics in an interview as well – all without informing any of us authors or getting our permission beforehand. 
As you obviously know, I have fanfics published on Archive Of Our Own. Some of them (specifically the Escape The Night fanfics) are exclusively posted to Archive Of Our Own. In response to this, I restricted access to all fanfics posted on Archive Of Our Own to registered users only. I dislike having to do this since it limits my fanfic reach to only registered users, but this may be one of the only solutions I have at present to preventing any further possible scraping of my posted works on Archive Of Our Own. In the meantime, any public users can read my fanfics off Fanfiction.net. 
I will no longer post new fanfics on Archive Of Our Own until further notice. All future fanfics will be posted exclusively on Fanfiction.net. I'm also currently looking into alternate solutions to post my fanfics. It could be exclusively on this website but barred to newsletter subscribers only, for example. Fanfiction.net could also be as easily compromised as Archive of Our Own, however. I don't want to risk having new future works' data taken from Fanfiction.net either.
In the meantime, I'll be spending the next while figuring out what to do with all my already-posted fics, and I hope to give all of you an update about that by next month (July). Because of this, as well as "Engagement To Die For" being released this month, no new fanfics will be posted during June.
Thank you for your understanding and patience as I figure this out! I really appreciate it. 
---
Those are all the updates I have for this month! Thank you for supporting my work so far. It means a lot to me, and I hope all of you enjoy reading my works!
Also, keep an eye out for preorders for "Engagement To Die For" coming on June 14th. Spread the word to any amateur sleuth murder mystery enthusiasts looking for a new read! And, who knows – maybe pre-orders might appear sooner than June 14th. I hope you enjoy reading the second of the Harlow Mystery series when it's released later this month!
---
If you like this post, please share it with your fellow writers and readers! Also, feel free to follow my site and/or like my Bookbub, Facebook Page, Twitter, and Tumblr for more reader/writer posts, fanfics, book reviews, and other updates! Also, subscribe to my newsletter if you want updates coming directly to your inbox!