Happy May, everyone!
I hope that the past month was good to all of you, and that this one is just as good or even better!
I have several updates to discuss, so let's get to it!
Website updates:
For those that may or may not have noticed by now, I now have an official Press Kit available!
This was long-overdue for me to put together, but now I have one for myself as an author, and a separate PDF file available on the same page for my book "Winner Takes All." I'll be updating the press kit as more of my work is published, so keep an eye on it as needed!
Newsletters: Coming To Your Inbox Soon!
I'm also happy to announce that I now have a newsletter available through Substack!
Newsletters will be sent on the second and fourth Tuesdays of each month.
The first newsletter will be sent on May 9th. The next one will be sent on May 16th.
If you want more frequent updates from me other than just this monthly writing progress post, as well as some behind-the-scenes secrets into my writing journey and other projects, I highly recommend that you subscribe!
ALSO: When you subscribe to the newsletter, you'll get access to certain freebies. This includes a free chapter sample of my novel "Winner Takes All!" Thanks in advance for following me!
Book Reviews:
If you missed last month's book reviews, here they are linked below!
New book reviews will continue to be posted biweekly on Tuesdays!
Original Fiction + Poetry:
Good news: "Engagement To Die For" has its edits completed! Yay!
Bad news: I hoped to publish the book this May, but I will need to push the date back to later this year.
One reason for this delay is due to a severe lack of marketing preparation on my end that I need to catch up with first This is because my main focus was on other projects such as Camp NaNoWriMo. I also took a lot of this past month to set up my newsletter, which I discussed earlier in this post.
Clearly, I took too much on my plate for this past April and it shows. However, I'm happy to take this as a learning step in my writing journey. I really am excited to share "Engagement To Die For" with you as soon as I possibly can, despite these delays. I hope to announce an official release date sooner than later!
As for "Sadie And The Search For The Pearl Necklace," I mentioned in my March 2023 Update that I was pitching it to a publisher. This book was pitched back in January 2023, and it would take up to four months for this particularly to either A. respond with a yes/no or B. never respond after four months, which in that case I assume rejection. Sadly, I never heard back from them, so it's back to the querying/pitching trenches for this manuscript!
Meanwhile, I'm still submitting poetry and short stories to lit mags! If there are any new publications, I'll let all of you know through this site!
I'm also drafting other novels…but I won't be discussing too many details about those for a little while. (Though I'm more likely to in my newsletter!)
Fanfiction: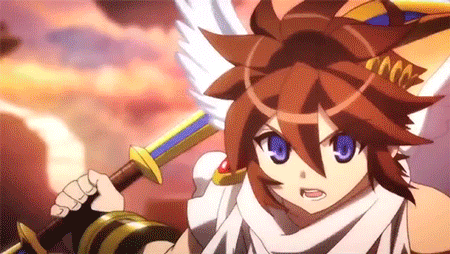 Chapters 16, 17, 18, 19, and 20 of my Super Smash Bros./The Last Story crossover fanfic, "Super Smash Bros: The Next Story," will be posted during this month!
Expect each new chapter to be posted every Monday this month.I also want to add that Chapter 20 will be the fanfic's final chapter. Thank you to everyone who's read the fic, and I hope you enjoy reading these final chapters! 
Camp NaNoWriMo Victory!
I participated in Camp NaNoWriMo during this past April! If you don't know what Camp NaNoWriMo is, you can check out more info here about the event. I also wrote several posts about my past experiences participating in it, so you can read those as well! I've also participated in the normal NaNoWriMo events, which you can read about here and here.
As I mentioned in my last writing post as well, I didn't have a set project. Instead, I just used it as an opportunity to write more than I usually fit in for myself. The set goal for the month was just 25,000 words.
I'm happy to announce that I reached my 25,000-word goal!
I reached the goal on April 13th, 2023—a little less than halfway through the month. In fact, it was so early that they didn't even have the winner goodies available yet! 
But, what did I write in April? Here's a quick list:
Wrote four fanfic oneshots for future posting!
Drafted several poems
Drafted some microfiction pieces
Editing and further drafting of Book 3 in the Harlow Mystery series
Drafted at least half of a novel that I haven't talked much about on this website yet (purely because it's still in the initial drafting stages). No, it's not related to the Harlow Mystery series
Outlined another novel. It's also not related to the Harlow Mystery series, but part of a different series.
Drafted part of a different novel (also not related to the Harlow Mystery series).
Wrote several blog posts (including this writing update!)
Drafted upcoming email newsletters!
As you might've noticed from reading that list, I have many novels in progress, in varying stages. However, my overall main focus for this month will be on making sure all aspects of "Engagement To Die For" are ready for publication—from marketing to formatting the novel itself!
---
Those are all the updates I have for this month! Thank you for supporting my work so far. It means a lot to me, and I hope all of you enjoy reading my works!
---
If you like this post, please share it with your fellow writers and readers! Also, feel free to follow my site and/or like my Bookbub, Facebook Page, Twitter, and Tumblr for more reader/writer posts, fanfics, book reviews, and other updates! Also, subscribe to my newsletter if you want updates coming directly to your inbox!