Hello, fellow readers and writers!
September just started, and it's been a while since I last posted a writing update. I figured that now was the perfect time to give an update on what I've been working on lately! Here's an overview of what you can expect from me moving forward for the next few months.
Original Fiction:
I spent much of the summer writing original fiction. I went through a second round of edits for Book 2 of the Harlow Mystery series, "An Engagement To Die For," and I hope to start the third round of edits soon! I also am in the process of finalizing the cover design for the book as well.
If you haven't read the first book in the Harlow Mystery series that I self-published back in June this year, "Winner Takes All," please consider buying a copy or asking your local library to add it to their e-catalogue! I really appreciate all the support!
I also spent the summer drafting two other fantasy novels—from their own separate series. I finished drafting the first book in late June/early July and just finished drafting the second book during the second-last week of August, so I'm giving both a quick break before I start editing them. There are also other drafted books I have (standalone and possibly parts of other series) that I should start editing as well.
In terms of short stories and poetry, I didn't write as much of those as I thought I would. This is because I spent so much time focusing on drafting novels. I hope that with more focus on editing during this fall, I can manage my time better to write and submit more poetry and short stories to literary magazines and contests. Hopefully they'll be accepted for publication and I can share the good news with all of you!
Fanfiction:
I recently finished uploading the last chapter of my Escape The Night fanfic, "Moments In Time!"  Thank you to everyone who supported the fic and the series that it was part of. As I mentioned in the author notes of "Moments In Time," this fic will likely be the last one in its continuity/series unless I create any future side stories.
As I mentioned in my post about celebrating 10 years of writing fanfiction, increasing my focus on writing original fiction means less time spent writing fanfiction. This also means that there will be less fanfics posted regularly. However, I hope that you do enjoy reading them when they come!
For this month (September), you can expect a My Next Life As A Villainess fanfic oneshot to be posted on September 5th.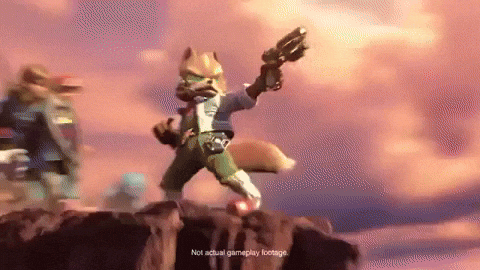 Also coming up is a The Last Story/Super Smash Bros. crossover fanfic oneshot on September 19th! It's been a long time since I wrote anything for the Smash Bros fandom, so it was fun to go back to my fanfiction writing roots to an extent and write for this fandom again.
These upcoming uploads are noted on the posting schedule page. Make sure to keep an eye on it for any other updates! I'll also write separate posts here on the site and/or on social media, when I can, if there will be new fanfics for later months.
Book Reviews:
As you all know, I took a break from posting book reviews during the latter half of August. However, I can confirm now that I will resume posting book reviews during September, starting on the 6th, and new reviews will be posted weekly until December 20th. After that, I'll take another break from posting reviews to enjoy the winter holidays (and read more books).
I also will have bonus blog posts posted during December, such as my Top 5 and Worst 5 Books that I read, and Fanfiction Recommendations! Keep an eye out for those as well!
Thank you for all the support for my writing journey!
I appreciate all of you out there supporting my writing, whether it be through reading my fanfiction and book reviews, buying my original fiction, and more! I hope you look forward to reading my upcoming works as well!
---
If you like this post, please share it with your fellow writers and readers! Also, feel free to follow my site and/or like my Facebook Page, Twitter, and Tumblr for more reader/writer posts, fanfics, book reviews, and other updates!